Nouveau ! Formation au coaching professionnel
Je suis heureuse et fière d'avoir la possibilité d'enseigner le coaching à partir du dernier trimestre 2017.
La formation ACTIVISION  , en partenariat avec le cabinet Apogée Consulting et Nicole Abou, démarre au dernier trimestre 2017 dans la région grand-sud.
Le programme de la formation ACTIVISION est construit en modules, et chacun peut choisir le nombre de modules qu'il veut, en fonction de son objectif.
Devenir un coach professionnel certifié par ICF nécessite de choisir le parcours complet. Ce parcours est accrédité ACTP par la Fédération Internationale des Coachs (ICF International Coach Federation)
Vouloir connaitre et appliquer les compétences d'un coach dans son métier (de manager, d'enseignant…) viagra single packs est accessible par le premier module, lui aussi accrédité officiellement ACSTH par ICF
Les programmes détaillés, et les dates sont disponibles en cliquant sur le lien suivant 
pour découvrir l'équipe pédagogique et l'équipe des formateurs, cliquez ici 
Je me reconnais dans les valeurs de professionnalisme et de sérieux de l'école Activision Coaching, et je soutiens depuis plus de 10 ans le référentiel des compétences de coach ICF et le code de déontologie (voir le site ICF en français en cliquant ici, et en anglais -plus complet- en cliquant ici)
http://www.alidade-conseil.com/wp-content/uploads/2017/07/logo-activision.jpg
346
512
alidade
http://www.alidade-conseil.com/wp-content/uploads/2014/11/logoblanc2.png
alidade
2017-07-07 11:33:29
2018-02-04 16:34:25
Formation au coaching professionnel
Dans le cadre du partenariat entre la CNJE (Confédération Nationale des Junior Entreprises) et ICF (International Coach Federation), Alix a été coaché quand il a pris son mandat de Président de la JE SKEMA CONSEIL à Paris. Son coach était Jean-Marie Marcos.
Voici ce qu'Alix témoigne du coaching d'équipe dont ils ont bénéficié :
» Après une première rencontre, nous avons vite compris que nous avions le choix de faire ce coaching ou non et aussi de la personne avec qui on allait la faire. Ce fût une assez longue réflexion puisque certain d'entre nous pensaient ne pas en avoir besoin et d'autres oui, finalement nous avons décider de le faire en équipe.
Ce qui a finalement motivé cette décision c'est l'envie d'améliorer la communication de l'équipe puisque les personnes apprendraient à mieux se connaitre et mieux comprendre les personnes avec qui on travaille. En effet un des points les plus difficiles selon moi lorsque l'on arrive en JE c'est de réussir à créer une relation d'équipe et de travail. Le fait de mieux comprendre comment on fonctionne et de la même manière mieux comprendre les gens autour de nous permet de trouver plus facilement un espace commun dans lequel s'entendre. Dans mon équipe j'ai pu voir très rapidement la différence lorsque nous faisions les séance de coaching, les gens sortaient des séances avec plus de motivation et régulièrement un meilleur esprit d'équipe. Il s'agissait aussi d'un moment neutre dans lequel chacun pouvait s'exprimer sans être jugé. Il s'agissait sans doute du seul moment de la sorte alors que c'est très important pour chacun de pouvoir parler de ses doutes et envie. En JE souvent les membres du début ne restent pas jusqu'à la fin du mandat, j'ai réussi à maintenir mon équipe presqu'au complet jusqu'à la fin et je pense que c'est grandement lié aux différentes séances de coaching.
De mon coté le coaching ma permis de comprendre mieux mon fonctionnement dans un environnement de travail, lorsque l'on rentre en JE on a généralement très peu d'expérience dans le monde du travail donc on ne sait pas forcément comment on fonctionne. Le fait d'avoir eu un coach ma permis de comprendre comment je fonctionnais ainsi que mes points forts et mes points faibles.
https://www.cialissansordonnancefr24.com/generique-cialis/
C'était important de connaitre ses points faibles pour savoir ce sur quoi on doit travailler et comment s'améliorer. Cela m'a non seulement aidé durant mon expérience en JE mais aussi depuis que je travaille, j'ai pris l'habitude d'essayer de comprendre mes réactions.
Pour conclure l'expérience avec le coaching ICF fût une réussite pour mon mandat et pour mon développement personnel. C'est pour cela que j'ai recommandé ce coaching au mandat suivant. Ça a non seulement permit à mon équipe de se construire plus solidement mais cela nous as aussi permit de mieux nous comprendre au quotidien. »
www.coachfederation.fr et www.coachfederation.com pour mieux comprendre ce qu'est le coaching professionnel, quelles sont les compétences qu'un coach mobilise pour accompagner ses clients et quelle est l'éthique du métier du coaching.
A votre disposition par téléphone au 06.12.05.75.08 !
http://www.alidade-conseil.com/wp-content/uploads/2017/01/IMG_3962.jpg
3264
2448
alidade
http://www.alidade-conseil.com/wp-content/uploads/2014/11/logoblanc2.png
alidade
2017-06-16 08:25:25
2017-11-29 06:47:09
Témoignage d'un Junior Entrepreneur
Supervision and Mentoring for coaches : what, who, how, what for ?
As coaches or managers, during our initial or continuous training in coaching, we hear a lot about supervision and mentoring. Besides, it is requested by most professional bodies for credentialing.
What is it exactly, what are the differences between supervision and mentoring ?
Who is it for? What do you do in a mentoring group ? What does it bring ?
Let's start by attempting a definition of each:
Both mentoring and supervision define a time and space for my professional development and growth if I work in a helping profession.
That means: a regular meeting with someone who is more experienced than I am, whatever my job: coach, therapist, manager, social worker, trainer, during which I will be able to share the situations I encounter in my practice, my clients/patients cases.
Mentoring is focused on professional competencies,
whereas supervision is wider. When you go to a supervision group, it more likely includes working on specific competencies as well as other areas of professional growth.
When you go to a mentoring session, you will probably focus on specific competencies aligned with your job and responsabilities.
In this article, although all professions mentioned above are concerned, we will focus on supervision and mentoring for coaches, and more specifically with a focus on the ICF approach (International Coach Federation)
ICF is the first and biggest professional association for coaches. With over 30 000 ICF members all over the world, credentialing is one of our fights and strengths ever since the creation of the Federation in 1995.
Let's pause and take a look at ICF credentialing system: it is the widest world spread credentialing system, internationally recognized.
Created by the body of professional coaches, and continuously improved, it answers the need to recognize coaching as a profession.
As coaching is a non-regulated profession -not yet!-, it aims at self-regulation and professionals who belong and contribute to ICF support that.
There are 3 levels of credentialing:
1st step: ACC (Associated Certified Coach), means you are on your way, you have received a minimum of 60 hours or specific coach training and you have started to work as a coach. 100 hours of practice are necessary, as well as 10 hours of mentoring
2d step: PCC (Professional Certified Coach) means you have shown enough experience and professional development to be recognized as a professional coach by your clients, your peers, and the body of coaching. 500 hours of practice of coaching are necessary as well as 10 hours of mentoring by a PCC or MCC mentor
3d step: MCC (Master Certified Coach) means you have shown your expertise and wisdom in the practice of coaching, you master the art and science of professional coaching, and you can attest of at least 2500 hours of coaching, and 250 hours of coach training over the years.
note : please check out for latest information on the ICF website as there's an ongoing continuous improvement on the credentialing system
Each level of credentialing requires a number of hours of coach specific training, hours of practice of coaching, and hours of mentoring.
For each level, you are requested to have been working with a mentor coach for 10 hours minimum, and you need to pass the CKA (Common Knowledge Assessment, an online multiple choice test of approximately 150 questions)
So how does mentoring contribute to help professional coaches grow?
Mentoring is dedicating regular time with a more experienced coach on the specific competencies that you need to be able to apply and demonstrate as a coach.
Each professional association has it core competencies list.
ICF core competencies include 11 competencies, grouped in 4 categories:
A Setting the foundations
B Co-creating the relationship
C Communicating effectively
D Learning how to learn and keeping the client accountable
For a complete list of the 11 core competencies please click here
Practically, what happens during a mentoring session?
During a mentoring session, you show your coaching competencies and you get feedback and feedforward, from your mentor and from your peers if it is a collective session of mentoring.
This can be done either by live coaching if your mentoring is collective mentoring: during 15 or 20 minutes, one of the participants is a client and another one is a coach.
The coaching takes place while other participants are carefully listening and observing the coaching session.
When the coaching is over, first the coach evaluates his own work during the coaching session. Then, he/she receives feedbacks and feedforwards from other participants and from the mentor(s).
Competencies are then discussed in order to allow each participant to improve their coaching competencies.
The group meets regularly, online, by Skype or any other Internet platform. I use Zoom platform. It is free for clients, no profile to download, just a quick link to clic.
Another way of being mentored is by recording a real coaching session -with your client's agreement-, and listening to the recording during the mentoring sessions.
Recordings are often shared a few days in advance to allow participants to better prepare the mentoring session.
Individual mentoring sessions usually last between one and two hours, while collective mentoring can last much longer.
I run a 3 hours session, split in two 1 and ½ hours with a short break in between. It depends if the listening is done live, or if the listening is done prior to the mentoring.
ICF requests 10 hours of mentoring, among which 3 of them must be received individually.
And what about Supervision then ?
Supervision enables you to work and improve wider aspects of your profession:
Competencies of course, and also personnel development such as your own believes, your own mindset. You will grow awareness on your own way of handling things, projects, clients, business…
Everything you experience or fear or postpone is good material for supervision. But that's another story as professional supervision is not yet compulsory for credentialing.
So one could say mentoring is more specific and focused on the coach competencies, supervision is wider and includes working on your being as a whole, as well as your doing as a coach.
Most of the time, supervision offers a wider angle and includes mentoring.
Our program grants you CCE units if you need to renew your PCC credentialing.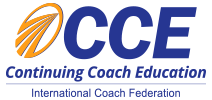 http://www.alidade-conseil.com/wp-content/uploads/2017/04/CCE_WEB.png
100
212
alidade
http://www.alidade-conseil.com/wp-content/uploads/2014/11/logoblanc2.png
alidade
2017-04-09 12:26:13
2017-04-09 12:31:14
Mentoring program starts in 2017 - ICF CCE units approved